Management Structure
Yongala Preschool in the present building began to provide kindergarten for children in 1962. It has always been a parent-managed, not-for-profit service.  We the present families and educators, are pleased to continue to provide a quality Preschool as those who have come before us have for over more than 50 years. The Preschool is managed by the Committee of Management (volunteer community minded parents) and the Director. The Director is responsible for the daily running of community Preschool, with the valuable input of all our stakeholders including the children, families, other educators and committee.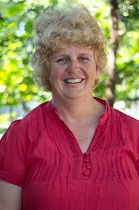 Pauline Daly - Director and 4/5 Early Childhood Teacher
Pauline has been working at Yongala Preschool since 2007 and teaching early childhood for over 20 years. In 2011 Pauline was appointed Director at Yongala Preschool and has the responsibility for the overall operation, programming and direction of the kindergarten. Pauline has completed both her Diploma of Teaching Early Childhood at Melbourne College of Advanced Education Institute of Early Childhood and her Bachelor of Education at Melbourne University. In 2010 Pauline earned the 'exemplary' teacher classification. Pauline has completed two 'Leadership in Early Childhood Settings' Programs run by Bastow Institute and in 2016 Collaborative Partnerships with Families and communities. She has completed her first aid, asthma and anaphylaxis training.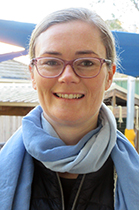 Olivia Katic- 4/5 Early Childhood  Teacher
Olivia is thrilled to be joining the 4/5 team in 2020. After working as a paediatric Physiotherapist in a range of educational settings and having her own children, she decided to follow her passion for teaching and completed her Master of Teaching (Primary and Early Childhood) at Deakin University. As an Early Childhood Teacher, she enjoys drawing on her science background to facilitate children in investigating and building their understanding of the world around them. Olivia is already part of Yongala community and has met many families in her role as a Casual Relief Teacher.  She is up to date with her first aid, asthma and anaphylaxis training.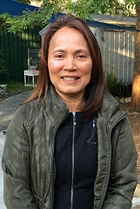 Marilyn McArthur - 4/5 Educator
Marilyn started at Yongala Preschool in 2011. She has completed her Diploma of Children's services. She has attended the three part workshops in Autism Spectrum Disorders in the Pre-school Years. Marilyn has three successful children and is enthusiastic in sharing her knowledge and love of children's books and experience in early childhood learning. Marilyn is particularly skilled in engaging with young children and engendering a love of learning, play and exploration of ideas. She has completed her first aid, asthma and anaphylaxis training.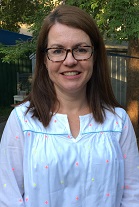 Katrina Allegos – 3/4 Early Childhood Teacher
Katrina is excited to join Yongala Preschool in 2019. She has recently completed her Graduate Diploma in Early Childhood Education after her own three children finished their preschool years. She has a passion for teaching three year olds and believes that a successful first year of preschool sets children up to confidently develop dispositions for learning. Katrina believes this can be achieved by developing safe, secure, reciprocal relationships at Kindergarten where children can learn that they can belong to many groups within their community. Katrina has an undergraduate degree in Textile Design and is up to date with her First Aid, asthma and anaphylaxis training. She is looking forward to getting to know the children and families and embedding herself in the Yongala community.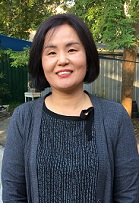 Yon Hee Yoo (Christina) – 3/4 Educator
Christina is new to Yongala Preschool in 2017, and looks forward to expanding her career at Yongala Preschool. She has completed her Bachelor of Education overseas. She has completed her Certificate III in Children's Services and has completed the Integration Aide Course in Deakin University. Christina has had experience in the Early Childhood Sector for the past 10 years and has worked with children of various ages in kindergartens and schools. She has completed her first aid, asthma and anaphylaxis training.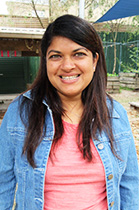 Bashini Fernando – Lunch-time Relief Educator
Bashini has completed her Certificate III in Early Childhood Education and has completed her first aid, asthma and anaphylaxis training. She is a mother of two successful children attending secondary school. She loves giving children opportunities to make discoveries about their world by providing them with the time and space to explore, experiment, problem solve and imagine. Bashini is very excited to be joining Yongala Preschool and look forward to getting to know you all.