Management Structure
Yongala Preschool in the present building began to provide kindergarten for children in 1962. It has always been a parent-managed, not-for-profit service.  We the present families and educators, are pleased to continue to provide a quality Preschool as those who have come before us have for over more than 50 years. The Preschool is managed by the Committee of Management (volunteer community minded parents) and the Director. The Director is responsible for the daily running of community Preschool, with the valuable input of all our stakeholders including the children, families, other educators and committee.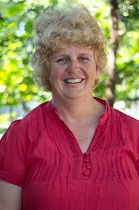 Pauline Daly - Director and 4/5 Early Childhood Teacher
Pauline has been working at Yongala Preschool since 2007 and teaching early childhood for over 20 years. In 2011 Pauline was appointed Director at Yongala Preschool and has the responsibility for the overall operation, programming and direction of the kindergarten. Pauline has completed both her Diploma of Teaching Early Childhood at Melbourne College of Advanced Education Institute of Early Childhood and her Bachelor of Education at Melbourne University. In 2010 Pauline earned the 'exemplary' teacher classification. Pauline has completed two 'Leadership in Early Childhood Settings' Programs run by Bastow Institute and in 2016 Collaborative Partnerships with Families and communities. She has completed her first aid, asthma and anaphylaxis training.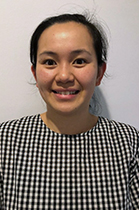 Becky Su- 3/4 Early Childhood  Teacher
Becky is excited to be joining the Yongala team in 2022 in the 3/4 team. She has completed her Bachelor in Early Childhood Education at the University of Melbourne. She has had many years experience with a range of age groups including primary aged children in out of school hours care, babies and toddlers. However, she found her passion in teaching kindergarten children which she has done for over 10 years. As a teacher, it brings her so much joy to see how much children progress, grow and learn over the year. Becky has a keen interest in instilling sustainability practices into the next generation of children as we can all do our bit to protect our environment. She wishes to pass on this passion on to her 1 year old daughter as she loves nature and the natural environment already.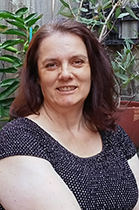 Georgia Mazis - 4/5 Early Childhood Teacher
Georgia has worked as an Educator in early childhood education for over 15 years. She qualified as an Early Childhood Teacher in November 2021 after completing a Bachelor of Education at Swinburne University of Technology. Georgia prefers a holistic and strengths-based approach to teaching to ensure each child's success in learning.
Georgia's teaching is influenced by her many interests including the performing and visual arts and nature-based pedagogy. She uses these personal interests to enhance learning of pre-literacy, numeracy, and science concepts and to support appropriate social and emotional learning.
In her spare time, Georgia enjoys gardening, playing the Cretan lyra, singing in a choir and engaging in a variety of crafts.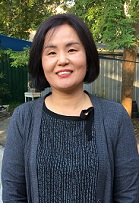 Christina (Yon Hee Yoo) – 4/5 Educator
Christina has been part of the Yongala Preschool since 2017.  She has completed her Bachelor of Education overseas. She has completed her Diploma of Early Childhood Education and care and has completed the Integration Aide Course in Deakin University. Christina has had experience in the Early Childhood Sector for the past 15 years and has worked with children of various ages in kindergartens and schools. She has completed her first aid, asthma and anaphylaxis training.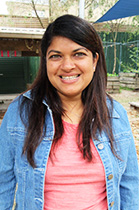 Bashini Fernando – 3/4 Educator
Bashini has completed her Certificate III in Early Childhood Education and has completed her first aid, asthma and anaphylaxis training. She is a mother of two successful children attending secondary school. She loves giving children opportunities to make discoveries about their world by providing them with the time and space to explore, experiment, problem solve and imagine. Bashini is very excited to be joining Yongala Preschool and look forward to getting to know you all.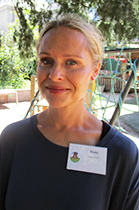 Trusy Kent -  Lunch-time Relief Educator
As a mother of two young children , the youngest now starting prep, Trusy is excited to be joining the Yongala team and community. Having previously completed her Certificate III in Childhood Services (including all relevant First Aid), she has previously worked in a Childhood setting. Trusy recognises every child is unique and builds on the child's interests, creating a safe and fun environment for all children to learn and grow.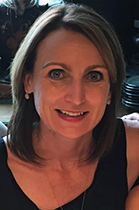 Yasmin Boerner - 3/4 Educator and relief staff (Term1)
After working in the corporate sector and taking a career break to start a family, Yasmin joined the Yongala Preschool team in 2022.
Yasmin is in the process of completing her Cert III Education Support Worker qualifications and also has a Bachelor of Science and Masters of Marketing from Monash University. She likes to use her creative background to assist children in the preschool to create exciting and inquisitive projects and creations. Yasmin is a mother of two secondary school children and has a passion for cooking, gardening, pilates, ballet and loves to share her knowledge with the children. She is passionate about helping young children reach their full potential and looks forward to working with your children.
Yasmin looks forward to learning all about the kinder group of 2022 and assisting them to develop into independent and confident children.